The PREFACE Kick-Off Meeting was successfully carried out in a concentrated and friendly atmosphere at UCM, Madrid (Spain), 02-04 December 2013, a little over one month since the project started. The full meeting program and participant list are provided below.
The KO meeting had two main objectives: firstly, to meet the entire team, and secondly to make concrete our plans and goals for the next 4 years. The KO meeting went a long way to reach both objectives. There were 54 participants from 25 of the 28 partners, an excellent turn out given that the negotiation project phase only ended in late September 2013. The KO meeting began with a general introduction to the project and the 4 core research themes (CT). Then the work planned within each work package (WP) was discussed within individual CT groups. A summary of the 11 research WP's was presented to the plenary and then there was time for extra discussion within the individual CTs. This structure facilitated the clarification of many details of planned work, and was important for the integration of research across this complex project.
The PREFACE Project Manager and two representatives from Department of Finance at UiB gave presentations on the management structure and issues related to scientific and financial reporting. They also held a 1.5hr question and answer session on these issues that was well attended.
We wish to thank the local organisers, Belen Rodriguez de Fonseca and Elsa Mohino, and their team for a wonderful kick-off!
Programme
Agenda
Participants
Group Photo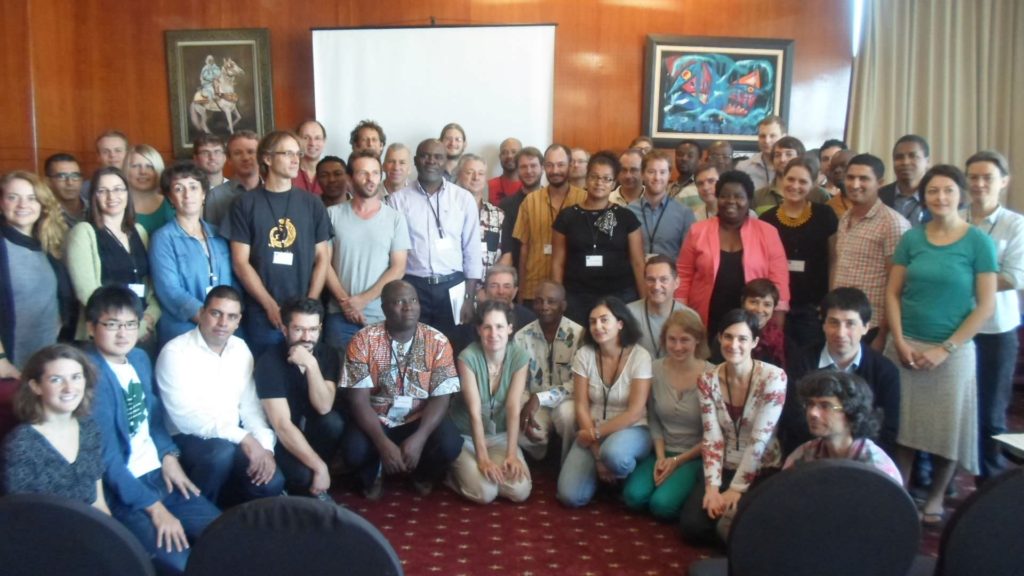 The PREFACE first general assembly (GA2014) was hosted by INRH in Casablanca (Morocco), 29-31 October 2014. The meeting was well attended with 75 registered participants from 27 partner institutes, associate partners, and invited external collaborators.
The goals of the meeting were to share results and summarise progress during the first year of the project, and to update the work plan for the next three years, with a particular focus on project integration, both within WPs and CTs, and among European and African partners. The full meeting program and participant list are provided below.
Dr. Karim Hilmi, Head of Oceanographic section of INRH, opened the meeting with a very warm welcome and talk that stressed the importance of understanding and predicting future climate change in the region. In our output section, you can find a nice presentation by Dr. Hamady Diop from the Sub-Regional Fisheries Commission (CSRP-SRFC), addressing cooperation between this commission, PREFACE and the BMBF-MESR-MAEE funded AWA project.
Two additional side workshops were held the day before the GA2014, addressing several project milestones: one focused on analysis of drift in climate predictions, and on the design of the coordinated model experiments in WP6; the other focused on the FAO EAF Nansen data and optimsed coordination among PREFACE partners in data analysis and cooperation.
We thank the local organisers, Najib Charouki, Soukaina Zizah and the INRH team for a great first general assembly.
Agenda
Participants
Group Photo
Snapshot moments (courtesy of Ezinvi Baloïtcha, ICPMA):
CT5 meeting
CT3&4 presentations
CT5 work break
end of assembly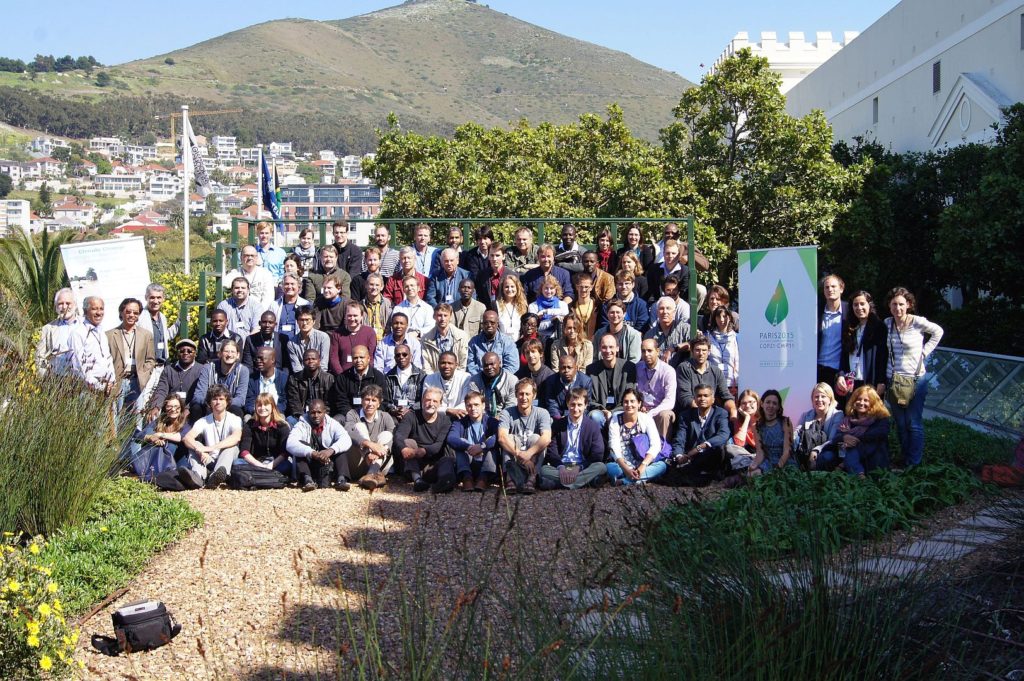 The PREFACE second general assembly (GA2015) was integrated with the Tropical Atlantic Variability (TAV) 2015 Conference, jointly organised by the PREFACE, PIRATA and CLIVAR Atlantic Region Panel communities. The full conference and meeting programmes and participant lists are provided below.
The conference was an open scientific event, held at the Protea Hotel Breakwater Lodge on the Victoria&Albert Waterfront, Cape Town, South Africa, 25-27 August 2015. After a general welcome and introduction, invited presentations were given by Dr. Hashali Hamukuaya (BCC representative) on the Benguela Current Commission's new 5-year programme and opportunities for collaboration with the TAV scientific community, and by Prof. Rashid Sumaila (UBC, CA and member of PREFACE's External Scientific Advisory Panel) on the Socioeconomic Benefits of LME Valuation in the context of Climate Change (view in output section).
The conference was well attended by 90 participants from 25 countries. There were all together 47 oral and 43 poster presentations including, among others, the scientific activities and results of PREFACE. The GA2015 was held from 27 to 28 August and very well attended. Particular focus was given on cooperation among WPs and with other CTs. CT2 and CT3 addressed the question of how results from observations and high-resolution models can be used to test and improve the climate models. Simultaneously, CT4 and CT5 discussed how data from the climate predictions will be used to make future projections of marine ecosystems and associated economic impacts.
We would like to thank Mathieu Rouault (Nansen Tutu Center, UCT) and Emlyn Balarin and Sharon Bosma (MARE Institute, UCT) for hosting and organising this event. We are especially grateful for additional financial support from IRD and Météo-France.
Programme TAV2015
Agenda GA2015
Book of Abstracts
Participants
Group Photo
CT5 meeting photo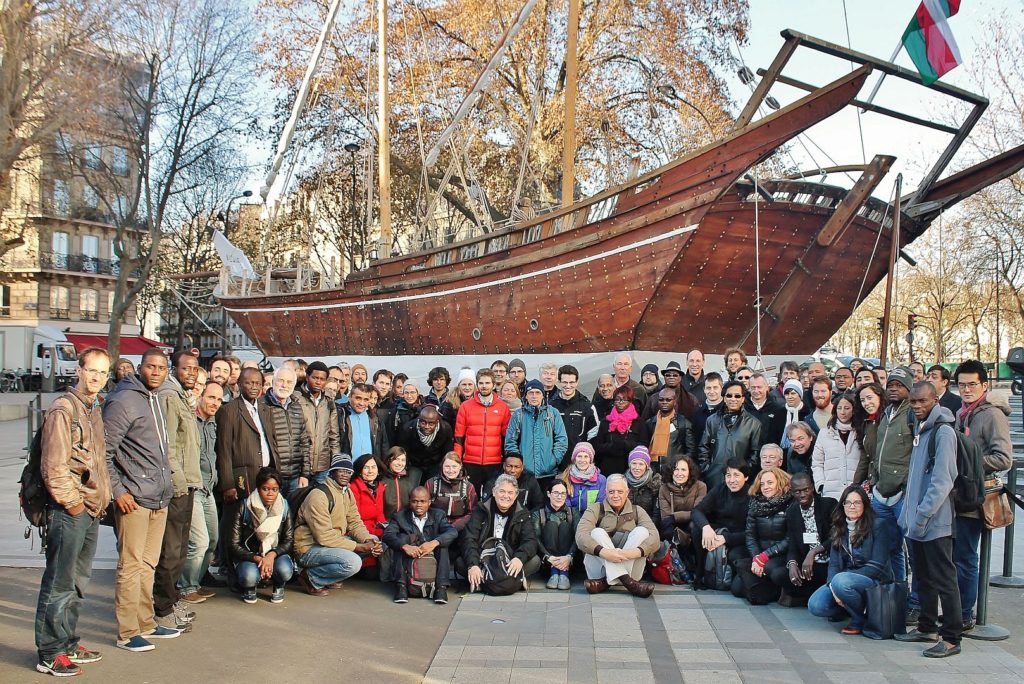 Following the success of the previous year's format, the PREFACE General Assembly was once again integrated with the Tropical Atlantic Variability Conference, jointly organised by the PREFACE, PIRATA and CLIVAR Atlantic Region Panel communities, with additional support from LOCEAN-IPSL and IRD. The conference was an open scientific event held at UPMC, Campus Jussieu, Paris, 28 November-01 December 2016. The PREFACE GA2016 followed on 01-02 December.
The event was well attended by 102 participants from 15 countries across Europe and Africa and from Brazil, Japan and the USA; the majority (76%) being affiliated to PREFACE. The scientific activities and results of the PREFACE project were presented during the TAV2016 conference. There were altogether 46 oral and 44 poster presentations. The conference programme was designed to promote ample discussion, both during the numerous poster sessions and during the end-of-day targeted discussion sessions, whose topics were chosen by PREFACE CT and WP leaders, together with the session conveners, based on abstracts submitted and in order to address key questions pertinent not only to PREFACE but the TAV research community in general. To view the details of the event please go to the links below. We would like to thank Alban Lazar, Marta Martin-Rey, Celine Le Helley and Dany Thomas from LOCEAN-IPSL, UPMC, for hosting and organising this event. We are especially grateful for additional financial support from IRD.
TAV2016 programme
TAV2016 Book of Abstracts
TAV2016 Participants
GA2016 Agenda
GA2016 Participants