Schematics of PREFACE work organisation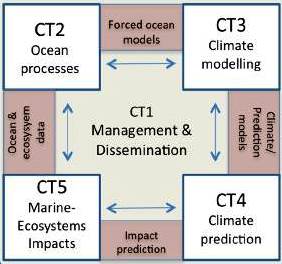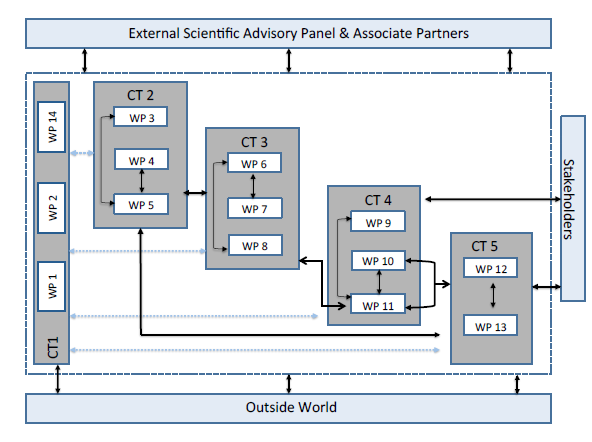 CT1: Project Management and Dissemination
Lead: Noel Keenlyside, Mahaut de Vareilles and Benjamin Pfeil (UiB, Norway)
Efficient and effective management is of paramount importance as PREFACE is a large multidisciplinary consortium with 28 partners spread over Europe and Africa. To meet this challenge, PREFACE has a streamlined, but appropriately resourced management (see management structure) and an entire work package (WP1) devoted to project management.
---
WP1: Management deals with all management and financial administrative issues, carefully monitoring project progress, and ensure timely preparation of scientific reports, financial statement, and deliverables, and arranging management and general assembly meetings.
---
WP2: Dissemination handles all dissemination issues, including preparation of information material for various audiences such as the wider scientific community, stakeholders, and policy makers, and organising summer schools, workshops, and the final project meeting in Africa with a session directed at policy makers.
---
WP14: Data and information management undertakes project data and information management, and will maintain both internal data servers for sharing data generated in PREFACE and software for disseminating results across the web, and for internal communication.